The Executive Secretary National Commission for Persons with Disabilities Mr. James David Lalu has requested that parents should take up proper responsibilities of their wards in order to raise responsible adults in future.
Lalu made this passionate call recently in Jos, Plateau State during a Mass said in Commemoration of Armed Forces Remembrance Day at St. Finbarr's Catholic church, Jos.
While speaking to newsmen, the ES reiterated that "It is only peace that breads cohabitation, and peaceful coexistence means absence of conflict".
He further called on Parents to monitor their wards and try to understand what they are up to at every point in time, to guide and direct them in order to become useful adults in the society.
Lalu also spurned at the unfortunate incident of . 300-level undergraduate student of Special Education and Rehabilitation of University of Jos -Jennifer Anthony, who was allegedly brutally murdered by a supposed boyfriend whom she trusted.
Lalu also extolled the virtues and bravery of our fallen heroes (Soldiers) who laid down their lives while trying to maintain peace and stop restiveness so that the society would find peace.
"Greater love has no one than this, that He laid down his life for His friends" he said philosophically.
Earlier in his Address, the Executive Governor of Plateau State Barrister Simon Lalong narrated that the first Armed Forces Day was held on May 20th, 1950 and was themed "Teamed for Defense". He also stated that the theme was selected as a way to show that all branches of the Military had been united under one department of government.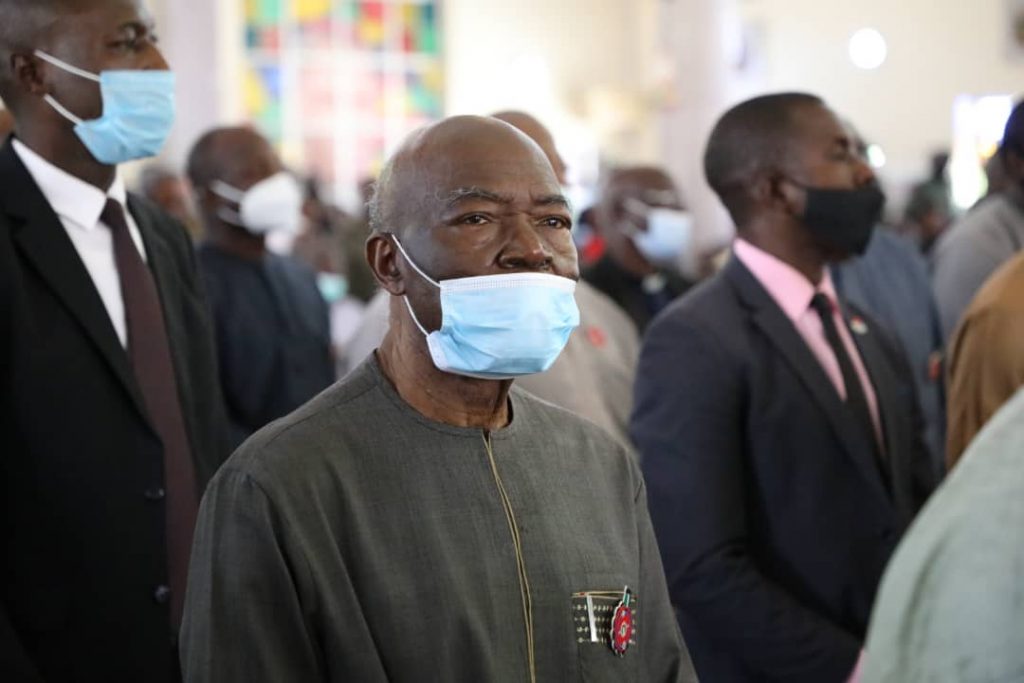 He opined that Nigerian Armed Forces in the face of the prevalent restiveness in the country must be appreciated.
The Governor used the medium to inform Nigerian Youths that Plateau State has zero tolerance for Kidnappers and "yahoo boys" (advanced fee fraud stars).
Other dignitaries at the event were the former Minister FCT during General Abacha regime Lt. General J.T Useni, top government functionaries in Plateau State government and some Christians clerics.