Dr. Chukwuemeka Joseph Chukwu, Resident Electoral Commissioner (REC) of the Independent National Electoral Commission (INEC) in Enugu State has said that the 2023 general elections will be free, fair and inclusive because adequate provision has been made for every eligible voter, irrespective of the disability status, during the Able2vote Southeast campaign organized by the Albino Foundation in Enugu State, Funded by the European Union through its support to democratic governance in Nigeria program.
He announced that Enugu state has two hundred and sixty (260) Registration Areas (RAs) and four thousand, one hundred and forty-five thousand (4145) Polling Units (PUs). The display of the preliminary Register of Voter (PRV) for scrutiny, Claims and Objection is ongoing at all the Registration Areas/Wards in the seventeen (17) local government Areas of the state.
The Public Relations Officer of Nigeria Security and Civil Defence Corps (NSCDC), Enugu Command, Denny Manuel Iwuchukwu stated that it is in a disadvantaged position, and persons with disabilities will be able to prove to the world that they are something.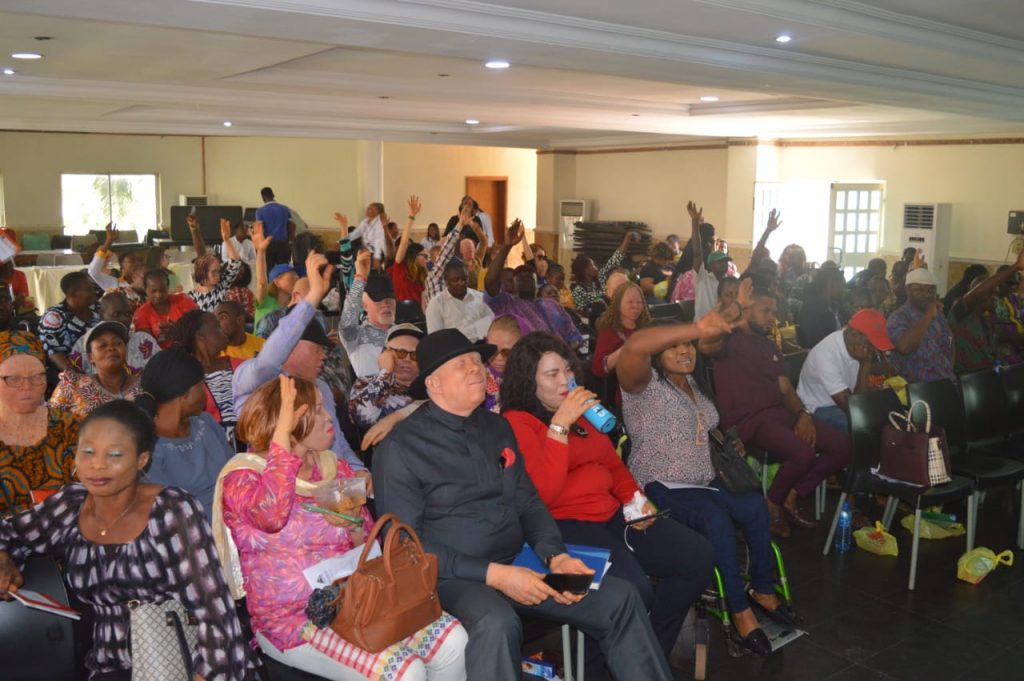 Despite discordant tunes, Mr. Denny Manuel assured participants that strategic plans have been made to position security officials on election day to ensure that the citizenry exercises their civic rights without fear. He added that people make noise about insecurity to create fear and stop people from coming out to vote.
During the panel session, the National Coordinator of the Human rights Volunteer corps of Nigeria, Mr. Larry Oguego noted that anything that discourages persons with disabilities from voting eventually makes them develop or tilt towards voter apathy, and therefore recommended that the physically challenged should be allowed to drive to the polling units with their aids.
According to him, such consideration will ease the barrier of getting to the polling unit and help reduce voter apathy among the community of the physically challenged.
Mr. Denny Manuel of NSCDC retorted that security agencies will not restrict the movement of PWDs during elections, provided they present their voter's card as a pass.
Participants appealed to INEC to provide sign language interpreters at all the polling units for the hard-in-hearing, to enable them to vote seamlessly. Responding to the participants, Mrs. Benny Goodnews Oguejiofor, HOU Disability Unit, Gender & Inclusivity (G&I) Department, INEC HQ said the commission is constrained by budget to accommodate sign language interpreters in every polling unit in Nigeria.
She pleaded with the disability community to organize themselves, together with sign language interpreters, adding that the commission is willing to train them in any capacity in preparation for the upcoming general elections.
Mr. Larry advised participants to look beyond societal attitudes toward PWDs and work on their attitude toward themselves; remove the limiting barriers and defy disability.
A disability rights activist, Chiamaka Ohalete exhorted participants to desist from asking for alms, instead, they should use their voices to demand accountability, register in political parties, and contest for elective positions.