TQM Report,
The Executive Secretary National Commission for Persons With Disabilities, Mr. James David Lalu declared that Persons with Disabilities will commence full registration for bio data capturing in the Commission.
Mr Lalu stated this during a courtesy visit by the Permanent Secretary, Federal Ministry of Humanitarian Affairs, Disaster Management and Social Development, Mr Bashir Nura Alkali to the National Commission for Persons With Disabilities on 12th December, 2022 in Abuja,
This exercise he said, would enable easy identification of PWDs with proper certification that will integrate them into Federal Government's programmes in 2022 and beyond.
The ES further hinted that certificates and Identity Cards will be issued to Persons with Disabilities after the exercise.
He appreciated the Honourable Minister of Humanitarian Affairs Hajia Sadiya Umar Farouq and the Permanent Secretary Bashir Nura Alkali for their unwavering support to the Commission since inception.
"The achievements recorded so far can be attributed to the support from the Ministry" He said.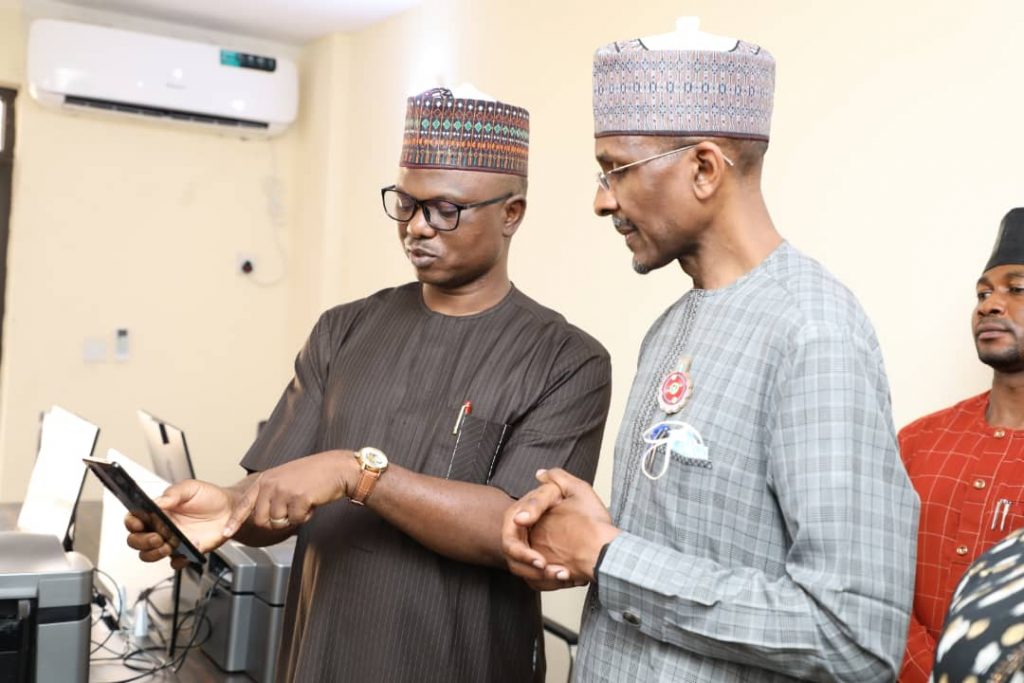 The ES equally seized the occasion to inform the meeting of the operationalization of the downloadable software application for registering PWDs which can also register any complaints arising from discrimination against PWDs.
While leading the PS on the facility tour of the Commission, the ES explained the importance of establishing some facilities which will help blind persons to function effectively in an office environment.
"I am also glad to inform you that lawyers with disabilities can now transcribe the letters of their litigation into brail and prove their abilities in courts."